See also sample Workshops and Speaking Sessions
---
BIO — Jon & Ann Dunagan

JON & ANN DUNAGAN are longtime homeschooling parents of 7 children (born in 1986 to 2000, now with 3 married-in children and new grandchildren). Since 1987, Jon & Ann and their family have led mission outreaches to over 70 nations and to all 7 continents with Harvest Ministry — focused on winning souls, loving orphans, serving churches, mentoring Daring Daughters, and motivating families for God's Great Commission.
Jon & Ann are authors of several books, including The Mission-Minded Family and The Scarlet Cord: Nothing but the Blood of Jesus.
---
Jon & Ann Dunagan & Family (2012/2013)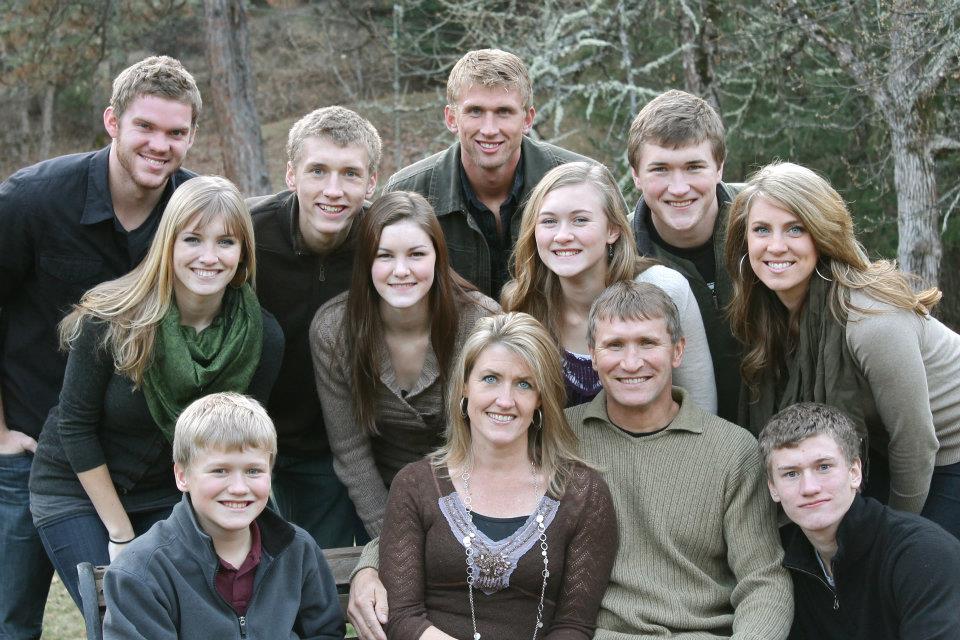 ---
BIO — Jon Dunagan
JON DUNAGAN, Founder of Harvest Ministry (1987), is a Missionary Evangelist focused on the blood of Jesus Christ and God's salvation. Both witnessing one-on-one and preaching to crowds of over 50,000, Jon has ministered in 65 nations and on every continent, including Antarctica. From Rwandan prisons to Russian polar-expedition ships, from worn-torn Sudan to the lush countrysides of Ireland, Jon will go
"Anywhere, provided it be forward"
(as quoted from David Livingstone).
He's also an experienced wildlife safari guide, avid fisherman and salmon chef, husband to Ann (since 1985), homeschooling dad of seven and a new grandpa.
Photos:

---
BIO — Ann Dunagan
ANN DUNAGAN is a longtime homeschooling mother of 7 children (born in 1986 to 2000, with 4 graduates, 3 married-in children, and new grandchildren). As an speaker with Harvest Ministry (to 35 nations), Ann is co-founder of Loving Orphans (caring for 1000 children), author of several books including The Mission-Minded Family (featured on Family Life Today and Revive Our Hearts), and founder of Daring Daughters. With a passion for the Lord and the lost, Ann motivates women and families for world missions.
---
Photos: